Premium georgette chiffon head scarf in Plum
Georgette head scarves are the OG. It has forever been like an old friend you know you can always count on. There is no denying its longevity and versatility. We manufacture top quality Hijabs at unbeatable prices.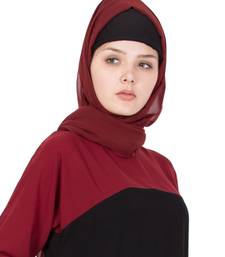 Our solid color georgette hijab come in the same texture and thickness. They can range from being smooth and thin to highly textured and thick, almost like a georgette or even a crepe-like fabric. You can always find these details in the product description of each print in addition to the handy fabric guide alongside it.